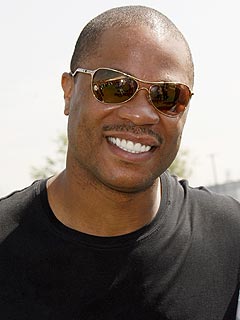 Ever since the demise of Death Row Records, the West Coast has been struggling. However, at the turn of the decade, it appeared that a second generation had been born. Leading this race was Xzibit. For his third album,
Restless
, X was linked to Dr. Dre. It was an experiment and X would have been signed to Aftermath.
While Xzibit got off to a fast start behind his hit single, "X," the song did not remain on the charts for long. Soon, Xzibit would fall off and he would return on "Pimp my Ride." After Xzibit did not make it big enough, the focus shifted to Knoc-Turn' Al, who also fizzled out. The only new West Coast artist to make it was Game.
However, there is a new generation of artists from the West trying to break through. Recently, Ice Cube announced his latest album,
I Am The West.
The album has been viewed as a slap in the face to the new West Coast artists. A slight feud has broken out between newcomer, Jay Rock and Cube.
Xzibit wants the West Coast to regain the crown, more than anything. While staying out of the feud, X said that the veterans, including himself, need to respect these new rappers. He also suggested that they stand behind these new guys. After all, they are the future, while rappers like him only release albums ever three years, or so.